We are located in heart of Forest Hill Village. The closest major intersection is St.Clair Avenue West and Spadina Road. Forest Hill Village is accessible by car, transit, bicycle and on foot.
Contact us
Location: 417 Spadina Road, Toronto M5P 2W3
Telephone: 416-322-0123
Fax: 416-322-0125
Email: info@apothecapharmacy.ca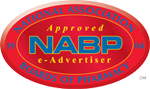 VEHICLE
There is on-street parking, as well as a Green P surface parking lot at Spadina Road and Thelma Avenue.
BICYCLE
On-street bike parking is available.
Public Transit
Take the subway to St. Clair West station, exit via Heath Street and walk East to Spadina Road, then North into the village. Bus route '33 Forest Hill' also serves the area via Spadina Road.